Best Social Media Marketing (SMM) Course in Delhi
Choose The Best Social Media Marketing Training Course in Delhi
Enroll Now for 2 Hour Free Digital Marketing Class
Social Media Marketing(SMM) Course
Presently, no one can deny the importance of social media in the industry for businesses and job aspirants. It is a way to offer clear and cherished communication directly with the buyers. People engage with their favourite channels, people, media and other things. Many people seek their career in this domain but it is not easy without knowledge and expertise. So, you need expert hands. Why Wait?
TDE is here for you to provide best in the class learning environment for social media marketing courses in Delhi at affordable prices. We have industry experts who have years of experience in the implementation of functions and know all basics and trends in social media. So, with us, you will get everything from root to top. TDE is the most renowned and highly-recognized social media marketing training institute in Delhi. Our training will help you achieve the future objectives you are seeking for.

Social Media Marketing(SMM) Course Curriculum
Enroll Now for Upcoming Demo Class
Internship and Placement
Don't worry if you are completing your education and need corporate training and placement at a single place. We offer both. We provide the best in class internship programs to the aspirants. You will get certificates to you that will help you get jobs in big IT companies.
Our Candidates Work With


























What students are saying about us!
Success Story from our students

Had a great time spent with some awesome learning at The Digital Education Institute. It really helped me to build my career and i am thankful to the institute for making me what i am today.
Gaurav Mittal

My experience at The Digital Education was wonderful. Informative digital marketing classes with extremely professional setup and a great educator. I'll recommend for fun learning and advance knowledge.
Pratibha Verma

I had a great time with The Digital Education Center. It gave a new direction to my career. Mister Narendra is an amazing guide and his methods and teachings are very easy to understand and execute.
Vishal Srivastava

It was very awesome connecting with Digital Education center. I learned many digital marketing trends here. Mr. Narendra is an expert professional with very positive attitude.
Naman Rajvanshi

It was the great time i spent in The Digital Education Institute. The Digital Education has a very wonderful trainer and they are very cooperative as well as career oriented. Here I learned in-depth knowledge of digital marketing course mainly SEO.
Dipika Kesriar

The Digital Education gave me alternate money making option over the digital world and also it covers practically everything that is actually done for Digital Marketing.
Ranjeeta Yadav

I at The Digital Education felt good to learn the SEO, Social Media Marketing and Google Adwords.
Pushpendra Singh

It was greate learning experience. I hopefull to have a good start with my professional career.
Abhinandan Pandey
More About TheDigitalEducation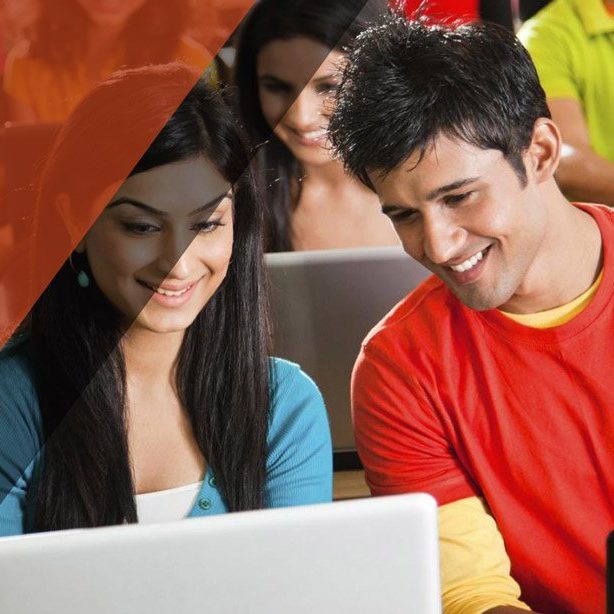 Social Media Marketing(SMM)
About Social media marketing
Smart businesses always impress people by using social media channels. Also, they get leads from available social platforms and increase their business revenue. They make their customers satisfied and happy with the notifications and information they offer to their customers directly. Not even small businesses but also big corporate are turning to social media platforms such as Facebook, Twitter, Instagram and others. Millions of people are connected to these channels for communication and other purposes. So, it is highly beneficial to use social media for business growth.
Why social media marketing training course is important?
SMO training provided at TDE relied on the latest social media trends as well as we offer live-training on different social media platforms. We will help you know the functioning of social media tools and channels that will help you achieve your business objectives as well as career goals. We are known to provide the best classes for social media marketing in Delhi as we have the best infrastructure and labs for learning. In our social media marketing courses in Delhi, you will know the creative and profitable modes to promote a business. Join us today to learn social media marketing and shine your career.
Importance of Social media Marketing training @ TDE
Eminent and expert mentors with hands-on experience and expertise on real-world industry application.
Quality training programs at affordable prices.
Access to different learning data.
Doubt sessions and revision classes.
CV preparation.
Tips to crack interview.
Well-maintained and developed labs infrastructure.
Regular evaluation and feedback sessions.
Placement assurance.
Certification after course completion.
Portfolio development training.
Live project training.

Benefits of Social media marketing:
Increased Brand Awareness
Effective Brand Recognition
Increased Brand Equity
Better Customer Service
A Notable Increase in Conversion Rates
Growing of Long-Term Audience
It helps us establish trust
Increases brand awareness and recognition
Build brand equity
Enhances Brand Image
Increase website traffic
Humanize your brand
Cheaper and affordable
Targeted Advertising
Track your results
Leverage various media formats and boost customer engagement
Crowd source new ideas
Learn about your competitors
Improved Audience Insights
Enhanced Brand Loyalty
The Maximum Inbound Traffic
Enhanced Ranking in SERPs
Customer Engagement Improvement

FAQs on Offline & Online Digital Marketing Courses